Irish welcome for European Provincials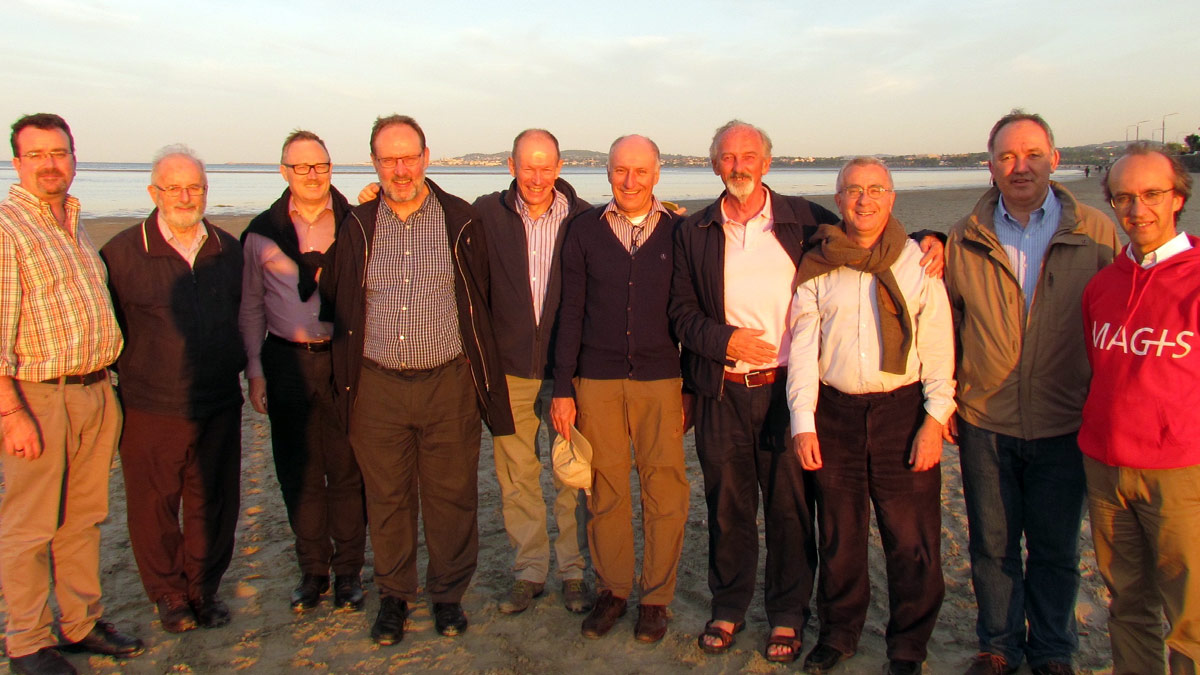 For the first time ever the Irish Province hosted the Consult of the President of the Conference of European Provincials (CEP). The venue was Milltown Park in Dublin and the event took place from Monday 30 May to Wednesday 1 June. Irish Provincial Tom Layden SJ, was invited to one of the sessions of the consult to speak about the Irish province and the challenges and hopes for the future. There are four meetings like this per year and they are usually held in one of the provinces of the members of the Consult. On this occasion they went to the place of the President of the CEP, Irish Jesuit John Dardis.
According to the Consult Socius José de Pablo,"The welcome was excellent from the Irish Curia and the Jesuit communities in Milltown Park and Loyola.And the weather was wonderful!"
The present Consult comprises of three moderators, elected for two years by the provincials of each of the three assistancies of the CEP. These three are Johan Verschueren (Netherlands and Flanders), José Frazão Correia (Portugal) and Bernhard Bürgler (Austria)). It also includes an Assistant to Fr. General, Antoine Kerhuel, two councillors nominated by the President, namely José Ignacio García (Spain) and Martin Maier (Germany), and the Socius, José de Pablo (Spain).
The CEP's General Assembly was held in Drongen (Belgium) in the beginning of May and many topics were open for discussion and decision, according to José who says that the council meeting in Dublin was a perfect moment to summarise the year and to look to the future of the CEP in terms of its responsibilities and different areas of work .
Not all was work however, they also enjoyed a nice sunny evening walk on Sandymount strand and on the last day, Jim Culliton SJ gave the team a guided a tour of Dublin city centre area.
The consulters and John Dardis appreciated very much the warm attention received from the communities in Milltown Park and Loyola and from the members of the Curia according to José. The genreal buzz around the Curia and the Milltown Park and Loyola communities was also a clear sign that the Irish Province was delighted to host the CEP, on the home ground of John Dardis, for the first time.