John Dardis SJ elected one of Fr General's special assistants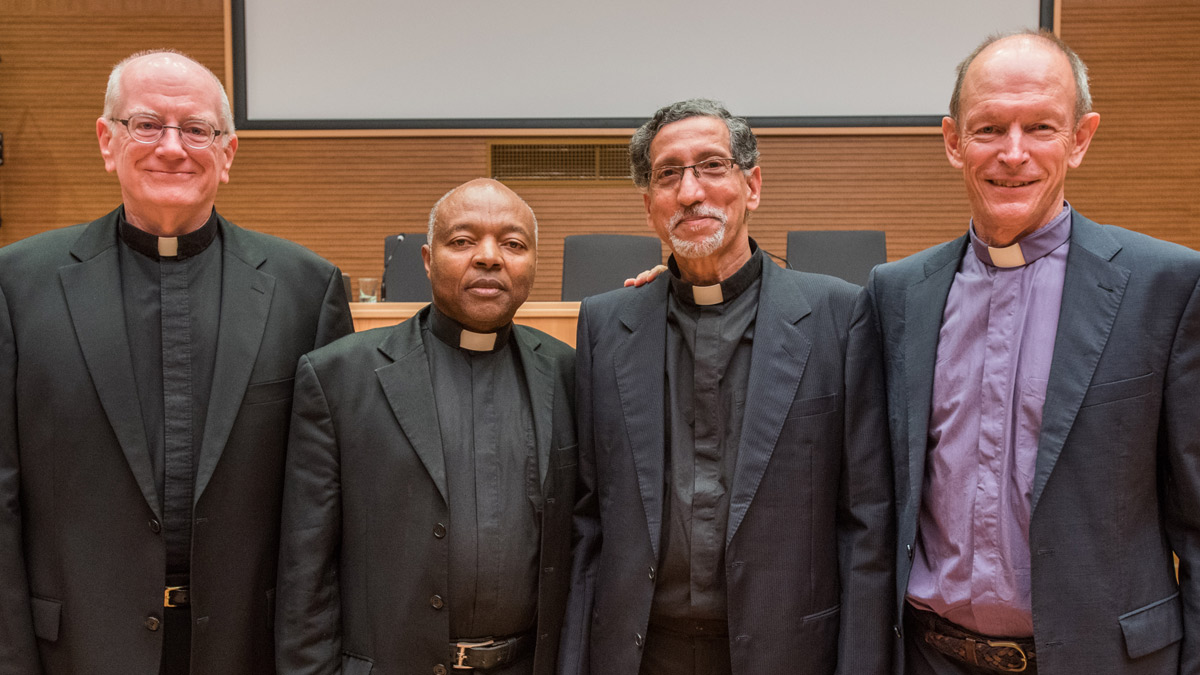 On 4 November, after some days of consultation – murmurationes – the General Congregation delegates elected John Dardis SJ of the Irish Province (far right in photo) as one of the four Assistants Ad Providentiam, special assistants who work closely with the Father General. The other three are Fr. Vernon D'Cunha (Bombay Province), Fr. Douglas Marcouiller (US Central-Southern Province), and Fr. Fratern Masawe (Eastern Africa Province). Fr Marcoullier has also been appointed Admonitor to Fr Sosa.
The Assistentes ad Providentiam meet regularly with Fr Arturo Sosa, the new Father General, to keep him informed about the state of the Society, so giving him the information he needs in order to govern effectively. It is their job too to care for the Father General's spiritual and physical health. It is the job of the Admonitor (Fr Marcouiller) to help the Father General in a special way by advising him honestly and confidentially about all matters, both in regard to his own person and to his governance.
Earlier in the Congregation Fr Dardis was also appointed to the General Council by Fr Sosa. He will hold a newly-created post, that of General Counsellor for Discernment and Apostolic Planning (DPA).