New Irish Provincial announced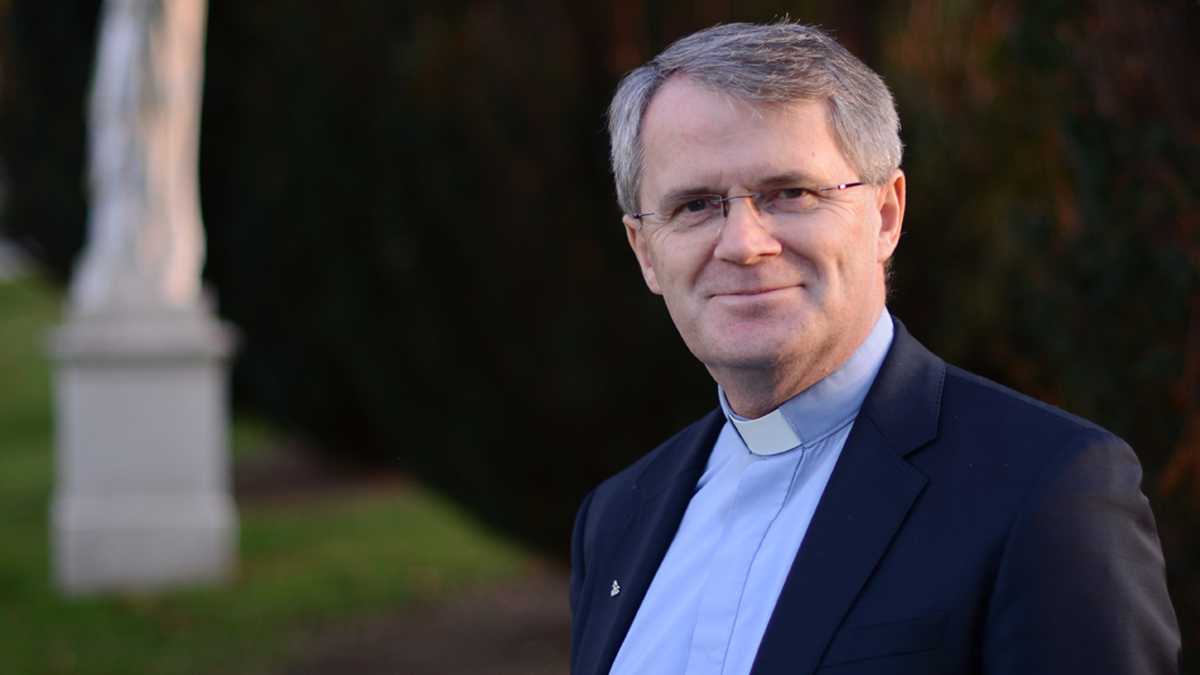 Fr Leonard Moloney SJ, has been named as the next Provincial of the Irish Jesuit Province. The current Provincial, Fr Tom Layden, wrote to Jesuits and colleagues this morning, Monday 7 November, to inform them that the Jesuit Father General, Arturo Sosa, had appointed Leonard Moloney to the position during the work of their General Congregation in Rome at GC36
Leonard is originally from Limerick and entered the Society of Jesus in 1973 at the age of 18. He was ordained in 1985. Most of his Jesuit life has been spent in education. He was headmaster of Belvedere College SJ before moving to Clongowes Wood College in 2004. He served as headmaster there for almost 11 years. When he left in 2015 he wrote a letter to the parents saying, "I will be leaving not with a little sadness and with great memories as I move on from what is a great community of people".
During his time in Clongowes he featured in a series in the Irish Times. He wrote a daily diary of his life in Clongowes as 'Keeper of the Woods'. What he wrote about his Friday evenings in Clongowes gives us an interesting insight into the man who will be the next leader of the Jesuits in Ireland.
"In the afternoon I catch up on correspondence, but there's a carrot dangling before me – spiced up with chicken chow mein, as Friday night is Chinese night. About 9.30 pm I chase down to the takeaway in Clane and return with the orders for some second years. Chinese and chat – always good craic and I learn a lot about them, their year and the school.
Then, a bit of time for self as the weekend dawns, and I fall asleep over my bedtime book, AN Wilson's Dante in Love – a shade more serious than The Mundy Scheme."
In recent years Leonard was a member of what is known as the Provincial Consult, which consists of a small number of Jesuits appointed by Father General to assist the Provincial in his work. His experience as part of that group will no doubt be of use to him when he takes up his new appointment.
In his letter this morning, Fr Tom Layden congratulated Leonard and said: "On behalf of all of us I would like… to wish him every grace and blessing as he prepares to take up this new mission. I know that we will keep him very much in our thoughts and prayers at this time of transition."
He also asked Jesuits and colleagues to continue to pray for the General Congregation, now in its sixth week.