Psychology and the Spiritual Exercises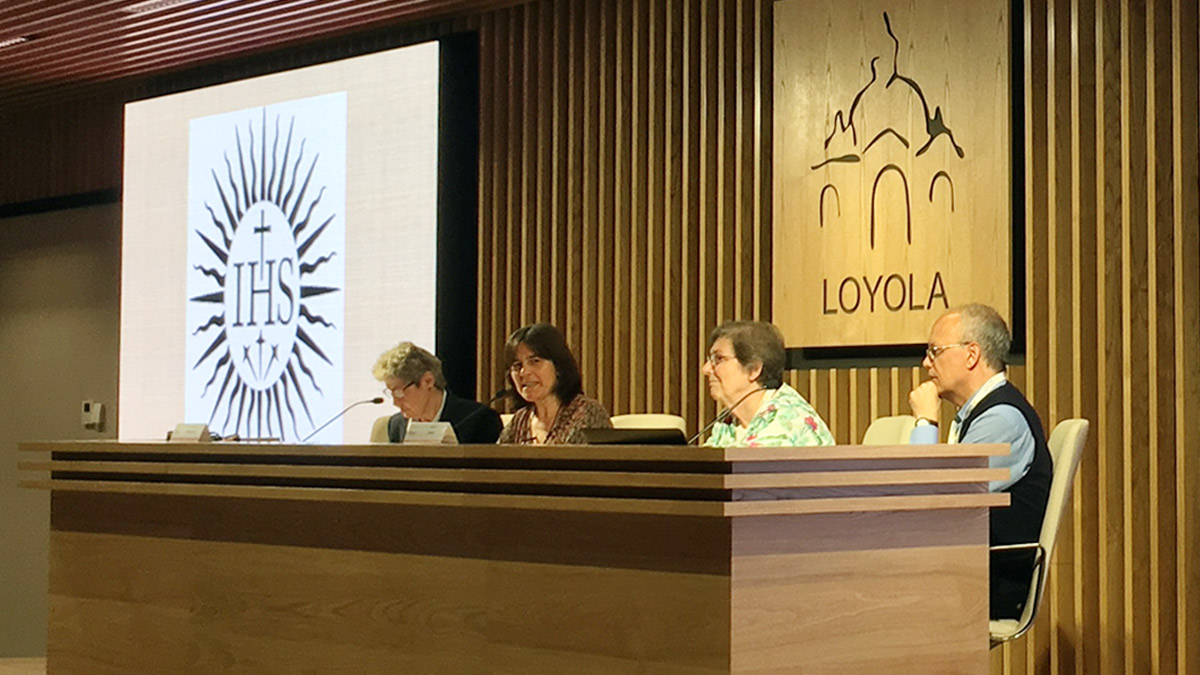 The International Symposium on Psychology and the Spiritual Exercises took place in Loyola, Spain from 20-24 June, 2019. Over 200 participants from 35 countries and 5 continents participated in this unique event as part of preparations for the 500th anniversary of the conversion of Saint Ignatius in 2021. The Spiritual Exercises consist of meditations and contemplations on the life of Christ with hard-earned wisdom from the life of St Ignatius. Irish attendees joined their international colleagues in focusing on "feeling and knowing the different spiritual movements" (Ex. 313) during the five-day open conference.
In his initial summary of the conference, Brendan McManus SJ, the Spirituality Delegate for the Irish Province, said: "We are created by God and have an inbuilt GPS or communication system that allows us to talk with God and be guided by God; God continues to be close to us and wants to be involved in the messiness of our daily lives, and direct us to better solutions and lifestyles.
"God communicates with us through our inner feelings and emotions (e-motion literally means those things that drive us to act), but as they are volatile we have to take care in making sure that they genuinely come from God. 'Good' emotions are the ones that are constructive, engage me with reality, focus me on others more than myself, and make me a better person.
"Modern psychology tells me that I am a mix of emotions and impulses, conscious and unconscious, and that I can be fooled or even derailed by emotion at times, e.g., when a personal trauma is triggered. However, these insights also help me to evaluate what is good and what is destructive, a new language for impulses. Also, that with reflection, honesty and God's help, I can overcome the limitations and act in a reasonably free manner. There is always hope of new possibilities."
Gavin T. Murphy of Irish Jesuit Communications pondered on various topics at the conference. He said, "Overall I got so much from the five-day conference. We heard from a variety of experts covering issues such as the psychological foundations of interior movements, the spiritual movements from a female perspective and Ignatian contributions for psychology. It was humbling to be around so many men and women doing enormous good in the world."
Gavin continues: "My initial reflection is that there is a great need to focus on women and the Exercises. As we know, they were the first witnesses of the Risen Christ and perhaps they knew the importance of relationality which is at the centre of the Exercises. Ignatian spirituality can be complemented by a psychology of contemplation, e.g., moving away from analysing, rationalising and doubting toward listening, noticing and pondering.
"I plan to further meditate and contemplate on Ignatius' unique gift to the Church in order to provide content for our upcoming feature page on Spirituality and Mental Health for the Irish Jesuit website. This is aimed at two of the four universal apostolic preferences of the Society, i.e., promoting discernment and the Exercises and journeying with youth. I look forward to collaborate with Jesuits and partners in mission."