'Stations of the Cross' book for Lent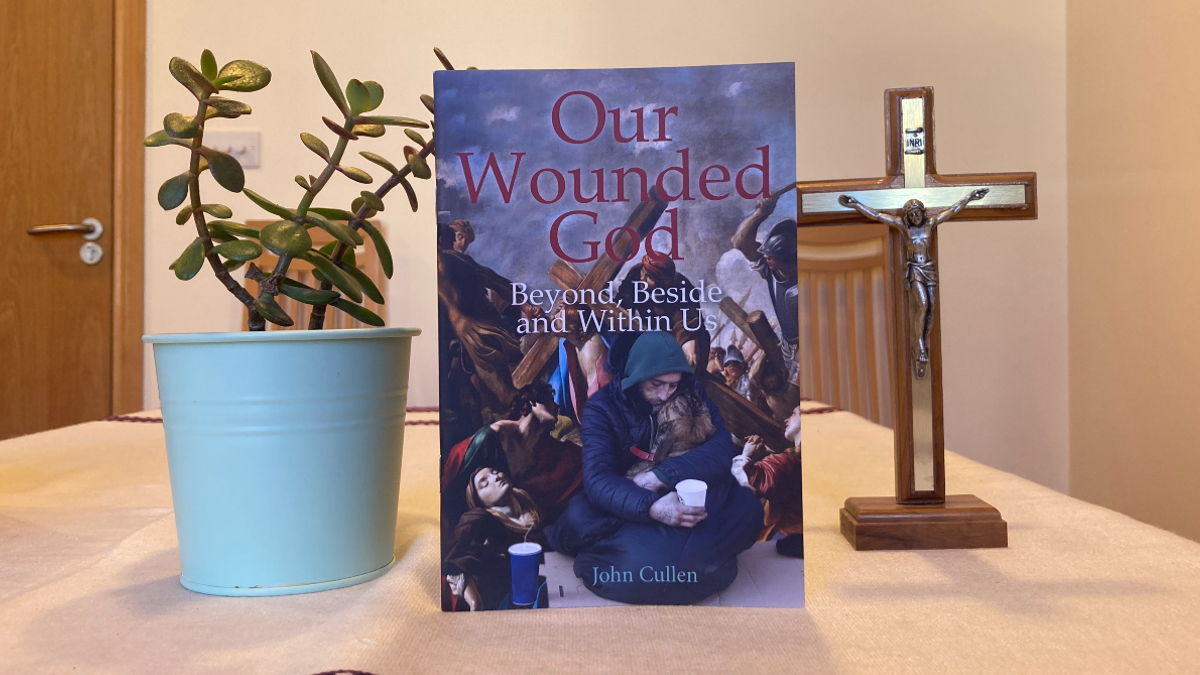 Our Wounded God: Beyond, Beside and Within Us (Messenger Publications) » by John Cullen shows the Stations of the Cross as an essential and beautiful part of the Christian inheritance. Focusing on those who suffer today, especially those who are forgotten and overlooked, the author takes people on a journey with Christ, paying close attention to his hands that touched, healed, blessed, shared, washed, consoled and suffered.
With a meditation, reflection and prayer following each of the fourteen stations, the author encourages Christians to imagine the Church as one with the forgotten, the unnoticed and the suffering, so that they can be truly called 'the body of Christ'.
Referring to the meditation on the second station when Jesus takes up his cross, the author reflects:
"Jesus' presence is active and transforming. Jesus saw people in need and he had compassion for them… He knew that power had gone out from him when a woman touched the hem of his garment. Jesus is a person of initiative and decision.
Now, he takes the cross. He is no longer the subject of active deeds. Here, he is the recipient and the object of what is done: mocked, insulted, beaten, spat upon. Jesus is no longer the one who does – he becomes the one who is done to."
This booklet helps people to discover the significance of the cross as a response to the suffering that sears many lives today; it leads them to recognise the divinity at the heart of humanity, especially humanity that is struggling and marginalised.
It is considered a valuable resource for school, hospital and prison chaplains as well as prayer and Lectio Divina groups and religious communities.
John Cullen works as chaplain in London and is the Catholic representative on an interfaith outreach project for homeless people. He previously served as diocesan advisor for primary school education in Ireland and worked on overseas missionary projects. A former editor of Intercom magazine, this is his second title with Messenger Publications.
Our Wounded God: Beyond, Beside and Within Us by John Cullen is published in Ireland and the UK by Messenger Publications. It is priced at €6.95/£6.00.