'Crazy World'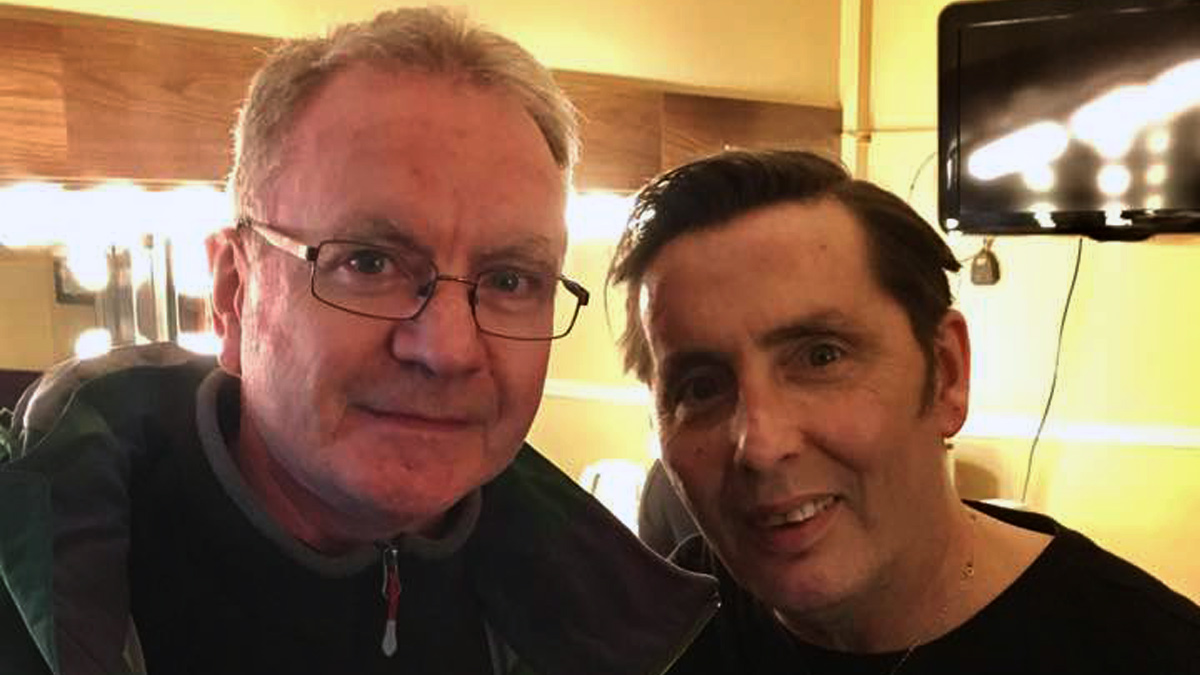 Brendan McManus SJ, author of Redemption Road: Grieving on the Camino had an unforgettable moment at a recent concert featuring the popular Irish rock band Aslan. It was the night before St Patrick's Day and he was happily rocking to the music of one of his favorite bands. Aslan's lead singer, Christy Dignam, was about to launch in to a new song, but before doing so he called out Brendan's name and told the audience he was dedicating the next song, 'Crazy World', to him.
"This really is a crazy world!" says the Jesuit. "Music has an extraordinary power to move us and also transcend barriers. It was an amazing experience – not my normal evening routine, I can tell you. The story behind it is that in my book, Redemption Road, I mention how an Aslan song, 'Crazy World', really moved me and impelled me to walk the Camino."
The reference to the song features in the opening paragraph of Brendan's book about recovery from the loss of a loved one through suicide. Brendan writes in the book: "The lyrics of the Irish band Aslan's song, 'How can I protect you in this crazy world?' rang out on the stereo, Christy Dignam's distinctive vocals finding their mark…"
It turns out that Christy had been given a copy of this page of the book by a friend, Ena Holland. Brendan just found out recently that Christy had put the page on his wall. "He had invited me to a previous gig and I couldn't go, but I eventually made it to this one. I met him in the dressing room before the gig and thanked him personally for the song. He had written it for another purpose entirely, regarding his own kids, but he understood how it could speak to my grief then. Imagine how I felt hearing it live and hearing him dedicate it to me and, by extension, to my family and all suicide bereaved."
Brendan says he is really grateful to Christy, Aslan, and especially Ena Holland for organising the encounter. The song Crazy World can be accessed on YouTube, and Brendan McManus SJ's book Redemption Road can be purchased through the Messenger Publications.