Help refugees by lobbying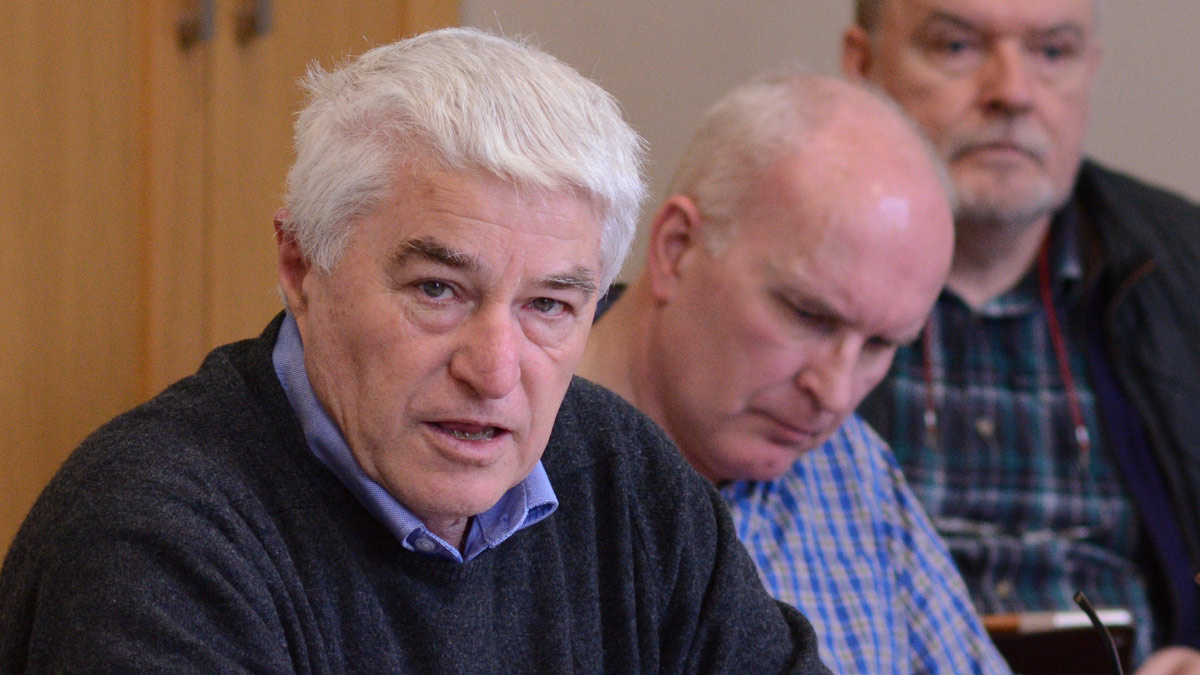 Lobby your own government on behalf of refugees, lobby the EU to give them humanitarian visas, and provide integrated educational services for all migrants. These were the three main recommendations made by Jean Marie Carrière SJ who visited Ireland recently.
The Jesuit Refugee Service (JRS) Europe Director said that between three and five thousand people daily were on the move from their homelands, traveling through Turkey and heading to Greece. Until recently these refugees were trying to cross the border into Macedonia to travel onwards towards Germany and Sweden. But the closure of the Macedonian border has meant that many refugees are returning to Athens.
When they first arrive in any one of three 'hot spots' on the Greek islands JRS staff and volunteers provide them with emergency support, including food, drinks and rucksacks, before they get the ferry to Athens. In Athens, JRS provide a shelter, with fifteen rooms accommodating fifty-two Syrian people, including young families.
In Skopje in Macedonia the JRS have a similar shelter for vulnerable or disabled people and pregnant woman.  Fr Carrière says these shelters are very important, providing much-needed food and rest for weary refugees. They are currently building one in Serbia and hope to have more along the refugee trail as part of the JRS mandate to accompany refugees.
In terms of service of refugees (another mandate) he stressed the need to provide education for them as a means of integration into the countries which give them asylum. He said education was a key facet of Jesuit life, and it was really important that Jesuits and their colleagues think about providing languages courses, vocational training and other educational programmes for refugees. He suggested this could be a global initiative linking in with Jesuits schools and institutions around the world.
Speaking of advocacy for refugees (the third mandate) he urged that JRS Ireland, Jesuits and colleagues would lobby the government on issues regarding intake of refugees and best practices for their welfare. And in particular he urged support for the introduction at an EU level of humanitarian visas which could be distributed rapidly to refugees  making cross country transit easier for them and helping to eradicate the need for smugglers.
Eugene Quinn, Director of JRS  Ireland welcomed the insights and vision Fr Carrière speaking on behalf of JRS Europe. He outlined what JRS Ireland was doing and referenced their evidence based policy paper Sharing Responsibility, Saving Lives which analyses the structural causes of the refugee crisis and identifies national and regional responses.
He spoke of their advocacy work in terms of their active engagement with policy-makers, The Irish Refugee Protection Programme and UNHCR, regarding the Irish Government's response to the crisis.
He said that in terms of direct support JRS Ireland staff have accompanied and supported Syrian refugees who were in Balseskin. Children of Syrian refugees, he noted, received many toys from the JRS Ireland Christmas Toy Appeal, which was supported by the staff and colleagues of various Jesuit ministries.
On education, he outlined their work with Jesuit schools and pupils, providing English language tuition for refugees. He also outlined their awareness-raising projects in schools and with other bodies, as well as their networking with other NGO's and engagement with the media.
Many challenges still remain, he said, including the continuing, unacceptable loss of life at sea of fleeing migrants and the absence of a unified position from EU member states that would  demonstrate solidarity and shared responsibility for responding to the current crisis.
He said that operationally their was difficulty implementing the EU Agenda on Migration and the key agreed action of relocating one hundred and sixty thousand people from Greece and Italy. By  mid-January this year only two hundred and eighty two people had been relocated and the knock-on effect of this means that Ireland has not fulfilled its commitment of intake of Syrian refugees.
The further concern in Ireland is that a two-tier accommodation and case processing system will emerge which will unjustly discriminate against existing asylum seekers in favour of relocated persons.
He believes that the key question is "What is the Christian response to this crisis?" The host countries and those seeking refuge in them may well subscribe to different values. Both sides will have to be respectful regarding the changing shape of Europe as large numbers arrive fleeing not just war but crippling poverty. "What we must not forget is the key gospel value of 'welcoming the stranger'," he concluded.