Sportsmanship in defeat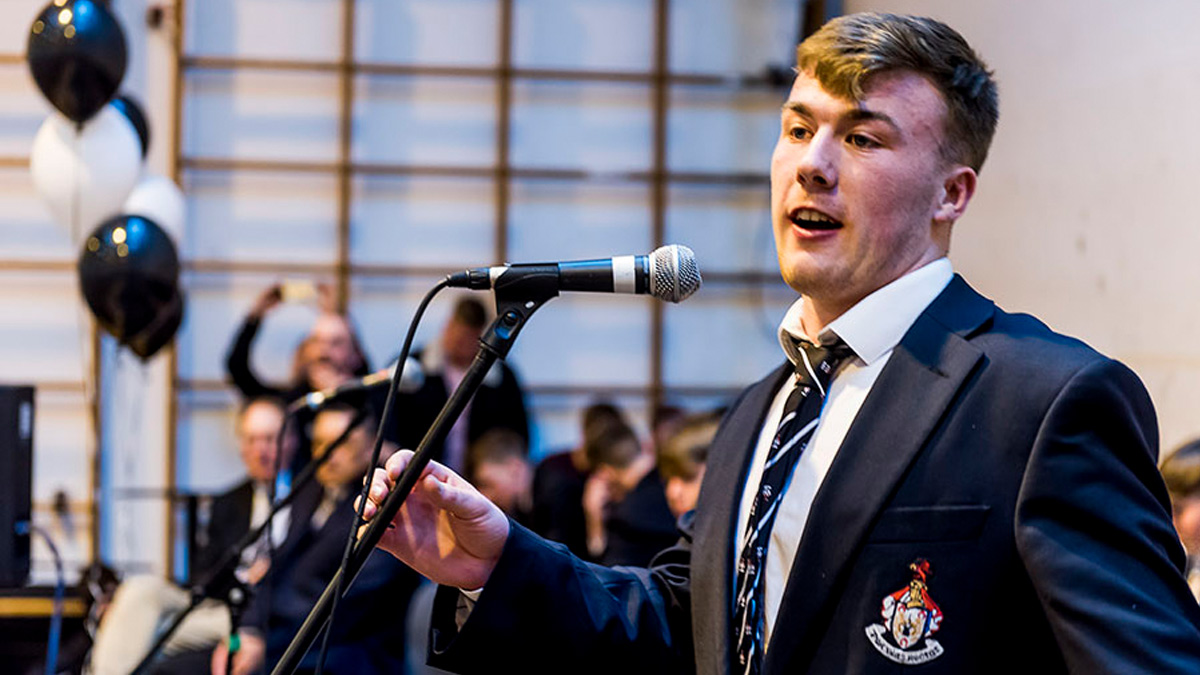 Rhetoric student of Belvedere College SJ and budding filmmaker Conrad Oppermann put together a short film called Brothers in Arms which captures the spirit, excitement, disappointment and sportsmanship that came with Belvedere's recent defeat in their fourth consecutive Leinster Schools Senior Cup Final.
Referring to the film, Conrad says: "It takes courage to dream. You have to be strong to win, but you have to be even stronger to lose. This is for you lads, Belvedere College Senior Cup Team 2018. Ad Majorem Dei Gloriam (All for the Greater Glory of God)".
The film starts with the rugby cup final on the screen while it zooms in on the school's location at Dublin's north inner city. It also shows the school community preparing for the Senior Cup Final which took place on 23 March, 2018. The song 'Brothers in Arms' by Dire Straits is played in the background, giving the film a spirited atmosphere as it then focuses on the Belvedere and Blackrock rugby players at the RDS in Dublin.
After the 35 to 12 points defeat, the film shows a disappointed Belvedere team, known as 'The Black and White Army', as the supporters look on. It shows a bird's eye view of the school as the senior players walk in for a thanksgiving ceremony after their loss. Despite the pain, the team show true sportsmanship by bursting out in song with the school's anthem 'Only in God'.
Speaking after the game, Captain David Hawkshaw (in the photo above) reminded his teammates and the wider rugby panel in the school "to have the good days you have to suffer the bad days as well".
Headmaster Gerry Foley would like to thank "all who supported, encouraged, coached and shared in the Senior Cup campaign in 2018. Their journey began 6 years ago and will continue in their friendships over the decades to come. Above all, thank you to the team and panel. Their resilience and determination, their humility in victory and dignity in defeat inspires others who are following in their footsteps."
See the video here.