'What should we do now?' – New Belfast Jesuit Centre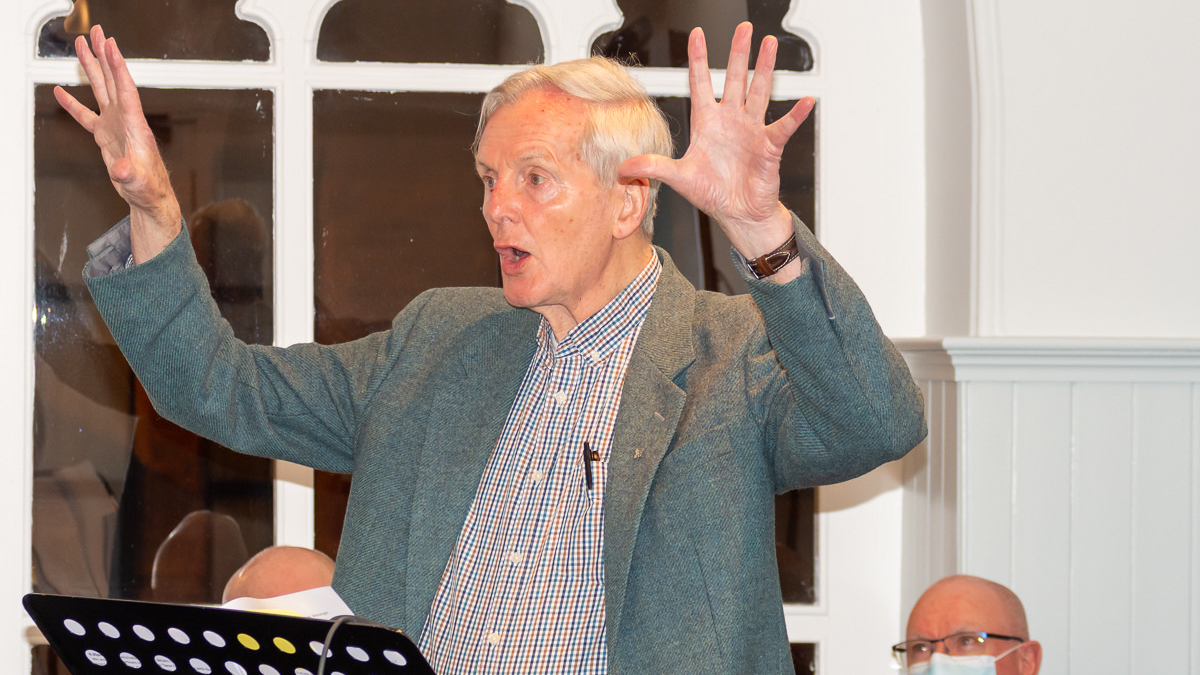 Brian Grogan SJ (above) launched Channelling the Inner Fire, a Messenger booklet by Brendan McManus SJ, at the Belfast Jesuit Centre on 24 March 2022. This was the first event at the fledgling Jesuit centre in Belfast, and was attended by around 30 people, mainly spiritual directors and Ignatian trained lay people, who were invited to participate and help shape the future direction of the centre.
Brian began talking about the title of the book and how the word 'fire' has many biblical references. He then moved on to give an overview of Ignatian Spirituality and focussed on discernment, quoting St Ignatius Loyola who asked himself at key moments "What should I do now?" Brian likewise invited the audience to consider how God was inviting them to respond within their own lives.
Brian is a member of the Jesuit Community in Leeson Street, Dublin, and a prolific writer. He is a former President of Milltown Institute of Theology and Philosophy in Dublin, a former Director of Sacred Space, and he co-founded the Prayer Guidance Ministry in Knock Shrine. He worked in Belfast for some years in adult faith formation. He was also Novice Director when Brendan joined the noviciate in Dublin, and this connection provided the content of Brendan's 'thank you' speech at the end where he thanked Brian for all that he had learned from him.
Brendan explained how the booklet came into being, that he had written it originally for his cousin in England who was looking to move forward in his faith. Brendan had written a lengthy email to him in which he was trying to say "look at your own life, your own experience", avoiding religious jargon and trying to speak to a post-modern world. The email eventually became the book and was boiled down to 15 Ignatian points to make it more bite sized and media friendly.
Gerry Clarke SJ, the director of the Belfast Centre, was the MC for the evening and at the end gave an overview of the centre and potential programmes, faith formation and contemporary cultural engagement, inviting feedback and ideas from those present.
Those attending were happy with the event, saying that they were delighted to see the Jesuits beginning something new in the city and that it was a sign of hope and consolation.
The Belfast Jesuit Centre is located at 193-195 Donegall Street, Belfast, BT1 2FL.
See more photos of the Belfast Jesuit Centre launch ».
The centre is running a Movies in Holy Week series from Monday 11 April to Wednesday 13 April 2022. See Holy Week and Easter services for more information ».