Bishop launches book on Ignatian Spirituality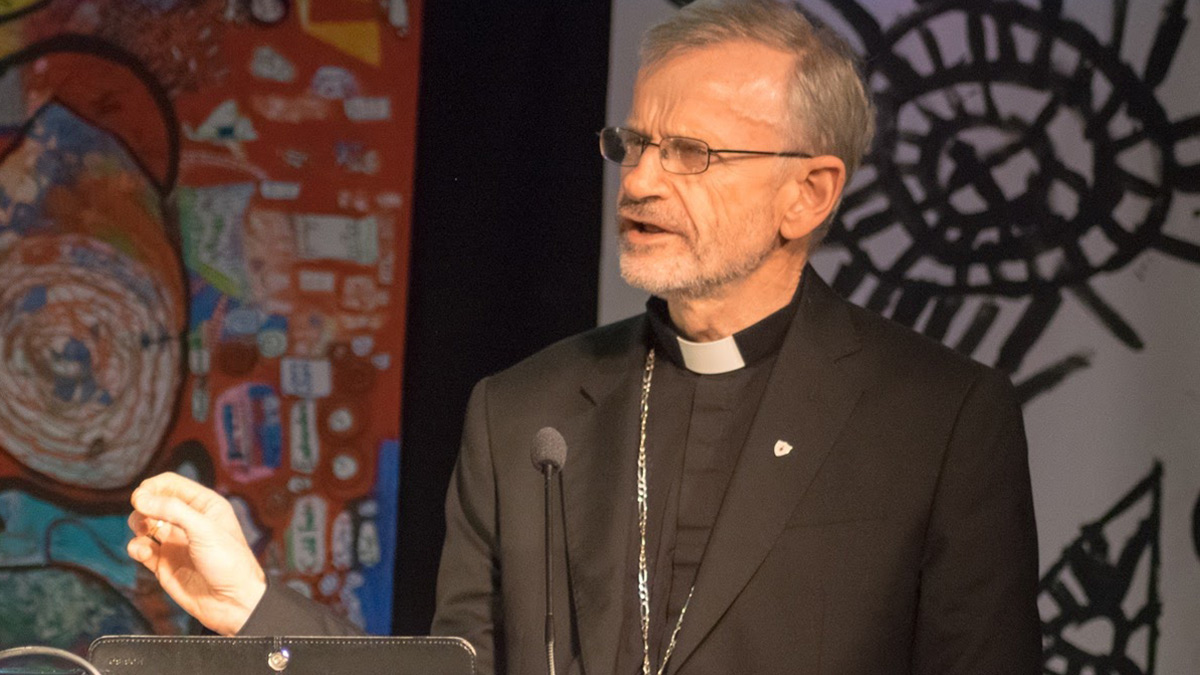 The newly installed Bishop Alan McGuckian SJ of the Raphoe diocese launched the book Finding God in the Mess: Meditations for Mindful Living at the Duncairn Centre for Culture & Arts in Belfast on 26 October. The event was an opportunity for authors Brendan McManus SJ and Jim Deeds to tell their story of how the book came about and they entertained the audience with stories, songs, and images.
"This is a book on Ignatian Spirituality," said Bishop Alan, "it's infused with Ignatian Spirituality; Jim and Brendan are both experts in this field." Referring to the 128-page book that is structured on the joyful, luminous, sorrowful, and glorious mysteries of the rosary, he continued: "It deals with the use of imagination in prayer. Jesus is risen and in eternity, and present to us… we can be available to Jesus on the lakeshore… an encounter with the living God".
Fellow Jesuit Brendan said the idea for the book came to him at a real low point when he was recuperating after a knee injury. He had this insight about using his own photos and Jim's reflections which he'd seen on Facebook. Brendan contacted Jim who was very keen to work on it.
In relation to the book's content, Jim said: "I wouldn't profess to be an expert in anything, but if there is one thing I know well it is how to be a mess!" He talked about how the Ignatian perspective is not to deny his mess, but to acknowledge that God is in it. "That's my second half of life's journey."
Regarding the creation process, Brendan said: "The whole book was written in a very reflective, organic way, and even some of the key decisions like the choice of title were providential happenings that we recognised and were able to go with".  The reflective nature is evident throughout the book, "For example, opportunities for mindful breathing and reflection questions that encourage readers to go a bit deeper," he adds.
Bishop Alan spoke of the relevance of Ignatian spirituality today: "It all came from St Ignatius' experience of being bored; he began to notice how his heart was moved. Likewise, something profound is going on in your life and you can be in touch with it."
Finding God in the Mess: Meditations for Mindful Living can be purchased online through the Messenger Publications. Also see the Launch of God in the Mess webpage for more photos of the event.