Life and death in the trenches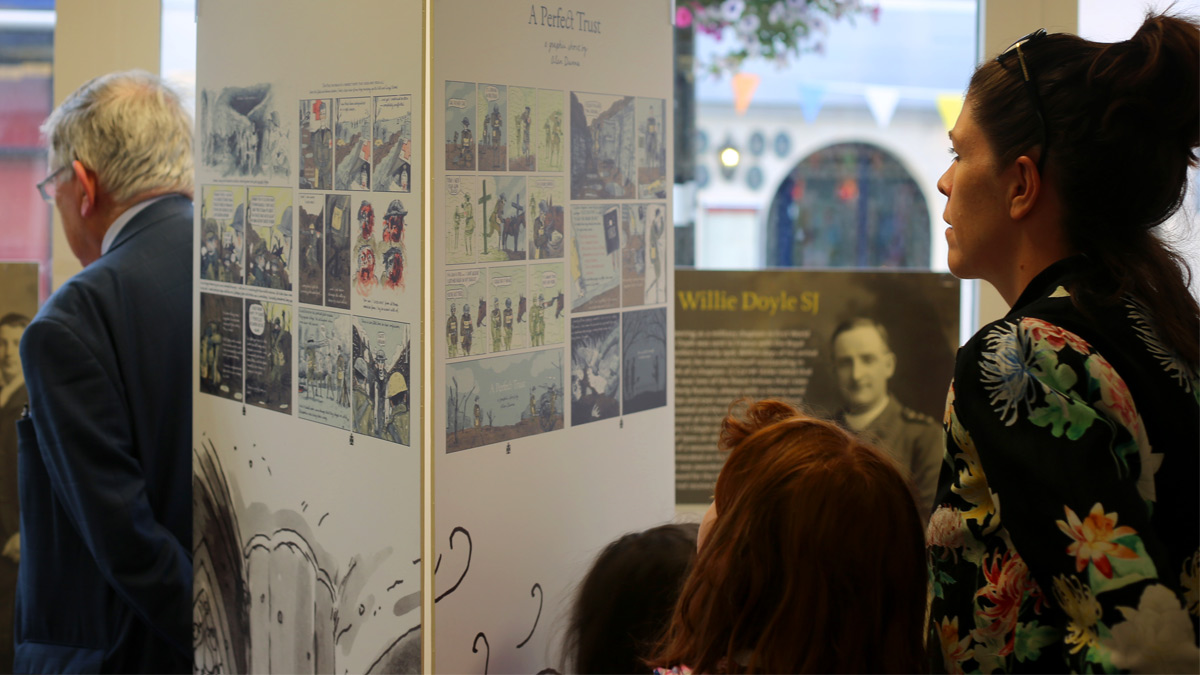 Dalkey Library, in County Dublin, is the venue for an exhibition on the life of Fr Willie Doyle SJ, the renowned army chaplain who died one hundred years ago, on 16 August 1917, in the third Battle of Ypres. Fr Doyle was himself a Dalkey native. The exhibition opened on 18 July and will remain on display until Friday 18 August.
Irish Province archivist Fr Fergus O'Donoghue SJ spoke on 20 July at the official launch of the exhibition, which is curated by Irish Jesuit Archives. One highly attractive feature of the exhibition is the short graphic work by illustrator Alan Dunne, entitled 'A perfect trust', about Fr Doyle's experience as a chaplain in the First World War. You can see his work here.
For the centenary of Fr Doyle's death, Damien Burke, Archivist with the Irish Jesuit Archives, will give a lecture at the Library on Tuesday, 15 August 2017 at 6.30pm. Fr Doyle will also be remembered at the church where he was baptised and played the organ, the Church of the Assumption of the Blessed Virgin Mary, Dalkey, at 10am Mass, Wednesday, 16 August 2017.