The 'Crisis and Health Rosary'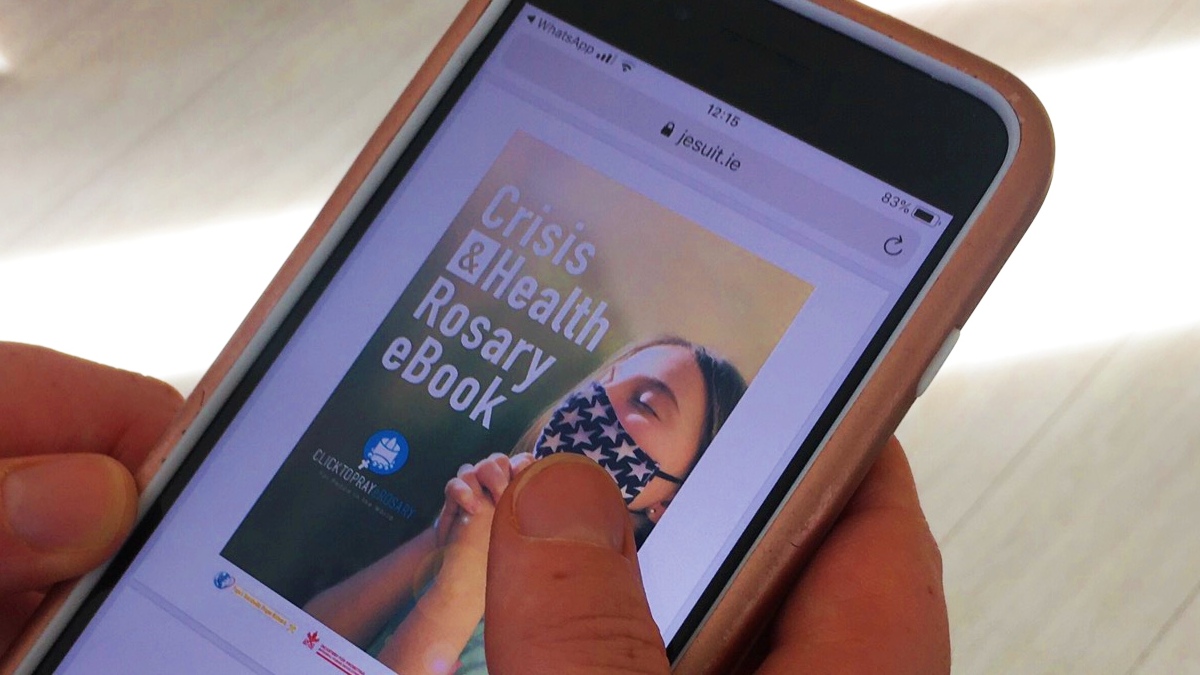 The Pope's Worldwide Prayer Network has launched the Crisis & Health Rosary eBook to help people pray for all those who are affected by the Covid-19 crisis. The prayer, available here in PDF », coincides with the feast of Our Lady of the Rosary on 7 October, 2020.
It also accompanies the Click To Pray eRosary app » which prays for peace and the challenges of the world and the mission of the Church. The format includes real life stories, reflections, and words from Pope Francis. This is followed by the Our Father, Hail Marys and the Glory Be, set in the context of the Joyful, Luminous, Sorrowful and Glorious Mysteries.
Fr Frédéric Fornos SJ, International Director of the Pope's Worldwide Prayer Network, says:
"We need to heal not only the wounds caused by this pandemic, but also all the illnesses that have hurt us recently: the economic inequalities, the plight of the poor, the environmental abuse against our own Common House.
Our prayer is the most powerful way to let the Lord transform our heart and open ourselves to take care of others.
We have prepared a new Rosary to pray for all those who are affected by the coronavirus pandemic and for any other kind of illnesses. The contents of the Crisis & Health Rosary were written by the Vatican Covid-19 Commission."
Fr Fornos SJ wishes people to share the Rosary and to respond to the Holy Father's intention: "Reflect and work together, as followers of the healing Jesus, to build a better world full of hope for future generations".
Fr Fornos says:
"This Rosary wants to strengthen our prayer for the world. In each mystery, we will hear real testimonies related to Covid-19. These are life experiences that invite us to reflect on the Gospel, lit up by the reality we are going through."
This new material is also launched for the free app Click To Pray eRosary on 7 October, the day of our Lady of the Holy Rosary. You can download the app totally for free for iOS and Android in five languages: English, Italian, French, Portuguese and Spanish.